Today's Featured Shops
Along Came Quilting
A quilt store offering 100% quilting cotton fabrics, patterns, kits, notions, books, quilting software - EQ7, gifts, and embellishments. Dealer of Elna sewing machines. Fabrics by Moda, Benartex, Avlyn, Art Gallery, P&B, RJR, Marcus Brothers, Maywood, Northcott, South Seas, Red Rooster, David Textiles, Andover, Alexander Henry, In the Beginning, Marcus, Michael Miller, Windham, Henry Glass, Fabriquilt, Riley Blake, Kanvas, Rowan, Quilting Treasures, Timeless Treasures, Westminster, Free Spirit, Clothworks, Robert Kaufman, and Hoffman. Batiks and balis by various manufacturers.

Cabbage Rose Quilting & Fabrics
A quilting paradise in Fort Worth, Texas specializing in quilts, notions, books, patterns, blocks of the month, classes, quilting,Kaffe Fassett, Tula Pink, kits, Moda, Westminster, Benartex, Hoffman, RJR, Clothworks, P&B, Kaufman, and flannels all in a pleasant atmosphere.

Common Threads Quilting
Our first and foremost love is reproduction fabrics. The American Civil War era is our prime focus, along with 30s and a few brights and blenders. We also carry a number of kits and Block of the Month programs.

Hamels Fabrics
Hamels Fabrics is one of Canada's Largest On Line Quilt Shops. We also have regular shop hours. Hamels Fabrics is located in the beautiful Fraser Valley in British Columbia, Canada. Hamels is well know for its good quality cottons and friendly service. Hamels also carries and extensive line of Kits, Books, Fat Quarters and many other products related to sewing and quilting.

Hands On Sewing Schools
Come and visit one of our schools in a town near you! You can sewing, quilt and embroider with a celebritiy.

Happy Crafters
Happy Crafters is a brick and mortar and on-line quilt shop (www.happycrafters.net) that offers over 2,500 bolts of brand name fabric at hard to beat prices and a huge variety of books and patterns, including embroidery patterns. We also provide long arm machine quilting services and we sell ready-made quilts. We offer a variety of quilting classes and in-store assistance for all your quilting projects. Happy Crafters has been in business for over 25 years.

Ladybug Hill Quilts
Ladybug Hill Quilts provides beautiful quilting fabric, books, kits, notions and patterns for your innovative quilting projects!

Norton House - A Quilter's Paradise
Norton House - A Quilter's Paradise in Wilmington, Vermont specializes in 100% cotton fabrics and all supplies for quiltmaking. We have popular Fabric Collections in many color combinations and styles. Our Fabric Sale Attic has top quality cotton, all fabrics there are marked down 20 to 50% off! It is time to visit one of New England's really special quilt shops.

Quilter's Paradise
Quilters Paradise your online quilt shop featuring quilt kits, quilting supplies, fabric, batting, notions, books and advice for quilters

Quiltin' Tia Quiltworks
Original Quilt Patterns, Fat Quarters, Fabric by the Yard, Books, Gifts, Notions, and Kits for quilting. Home of the Five Yard Quilts!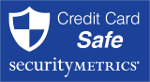 Quilt Shops (and more!) at Quiltropolis Mall
Search across all of the shops at once or choose from the list below.