Today's Featured Shops
Cabbage Rose Quilting & Fabrics
A quilting paradise in Fort Worth, Texas specializing in quilts, notions, books, patterns, blocks of the month, classes, quilting,Kaffe Fassett, Tula Pink, kits, Moda, Westminster, Benartex, Hoffman, RJR, Clothworks, P&B, Kaufman, and flannels all in a pleasant atmosphere.

Hamels Fabrics
Hamels Fabrics is one of Canada's Largest On Line Quilt Shops. We also have regular shop hours. Hamels Fabrics is located in the beautiful Fraser Valley in British Columbia, Canada. Hamels is well know for its good quality cottons and friendly service. Hamels also carries and extensive line of Kits, Books, Fat Quarters and many other products related to sewing and quilting.

Kwilts n Koa
Hawaiian Quilting is our specialty. Our website has been running since 2000 and continues to provide fabrics, kits, patterns, books, videos, etc. having to do with traditional Hawaiian Quilting. Contact us to schedule Hawaiian Quilting classes while visiting Hawaii, or if you are a local resident wishing to take classes.

Lebanon Vacuum & Sewing Center
Lebanon Vacuum and Sewing Center is an authorized Brother sewing machine dealer. We are also a quilt shop that carries multiple lines of quilting fabrics and supplies in Lebanon, Tennessee.

Next Step Quilt Designs
A quilt shop offering original block of the month programs and patterns and Wonderfil thread in Calgary Alberta Canada.

Norton House - A Quilter's Paradise
Norton House - A Quilter's Paradise in Wilmington, Vermont specializes in 100% cotton fabrics and all supplies for quiltmaking. We have popular Fabric Collections in many color combinations and styles. Our Fabric Sale Attic has top quality cotton, all fabrics there are marked down 20 to 50% off! It is time to visit one of New England's really special quilt shops.

Quilters Candy Shoppe
The Quilters Candy Shoppe Online Shop offers a complete shopping solution for your quilting needs. We feature the most recent fabric collections from a variety of manufacturers. Stop by often to see what's been added in your absence.

Sew Sisters Quilt Shop
Sew Sisters is a Canadian Quilt Shop that offers top quality quilt fabric at fair prices.

Sharon's Attic Quilt Shop
At www.SharonsAtticQuiltShop.com, our On-Line Fabric store will carry all top quality fabrics by A.E. Nathan, Andover, Hoffman, Maywood, Moda, RJR and more! At Sharons Attic Quilt Shop, we offer quality cotton fabrics by top fabric manufacturers and we can help you choose the right fabric, color combinations, notions, thread, and even help you sew your quilt to bring all the fabric blocks together. Once trained you can use our own in-house Long-arm quilting machine to finish your own quilts.

The Kentucky Quilt Company
Prequilted fabrics and coordinating borders, purse and accessory patterns, quilt patterns, fabrics, and kits.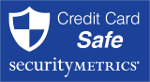 Quilt Shops (and more!) at Quiltropolis Mall
Search across all of the shops at once or choose from the list below.